Machine Guards & Covers
Whether you need a machine guard for OHS reasons, a security shield, a lid for the control panel on a machine or a cover to prevent contamination of food, Stug Australia is able to manufacture a guard to suit your requirements.

Our covers and guards are made exactly to your measurements or drawing, so you know they will fit correctly.

Covers and guards can be manufactured to go over conveyor lines with corners and curves. Covers with complex angles and curves can be designed and manufactured easily and efficiently using our CNC router.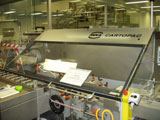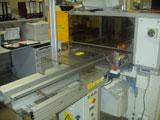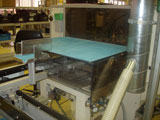 Stug Australia manufactures covers and guards in polycarbonate, acrylic and clear PVC. Call us on 03 9543 5044 or fill in the form below for advice on the best material for your application.



For expertise, precision, quality and service we extend an invitation to you to contact Stug Australia for the solutions you require.

Call 03 9543 5044 or fill in the form below for more information.