Import Replacement
Did you know there is a convenient, reliable local alternative to costly imported parts?

Begin now to save time and money with Stug Australia's local manufacturing import replacement.

Stug reverse engineering capability will reproduce parts from your sample with complete accuracy and repeatability. Our CAD-CAM drawing service produces drawings and CAD files which you can retain for future manufacture.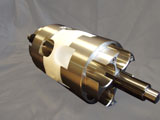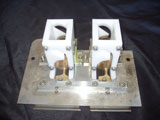 Your high precision and complex parts will be delivered with quick turnaround time and competitive pricing, whether for high volume or low volume one-off parts. Importantly, forward orders of your custom parts can be manufactured in advance and kept as stock, saving you time and money when you need replacements.

Stug's experienced engineers will advise you how to extend the reliability and durability of previously imported parts with simple design improvements or by using higher quality materials.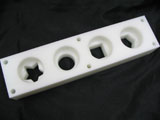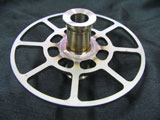 Example
A part for a food processing line had a built-in flaw which caused it to fail frequently. Stug manufactured the part without the flaw at a significantly lower price than the imported part, saving the company many thousands of dollars in reduced line stops and maintenance costs.



For expertise, precision, quality and service we extend an invitation to you to contact Stug Australia for the solutions you require.

Call 03 9543 5044 or fill in the form below for more information.