Material Selection
Selecting the right material for your product can be daunting.
Add to this choice the various surface treatments available, such as coating, anodizing or hardening and making the best decision becomes even more difficult.

Stug Australia's team of mechanical engineers will make materials selection easy. Benefit from a combined industry experience of over 60 years that will provide cost-effective solutions for optimum performance within your design parameters.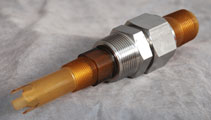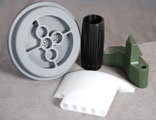 Stug has the knowledge to reliably guide you through the overwhelming array of materials available to choose the right one for your application. Allow the experts to choose from variables such as:



At Stug, you will find an extensive range of engineering plastics, with a same day cut-to-size service. All materials stocked are premium quality and certification to relevant international standards such as food grade, impact, chemical and UV compatibility is available upon request.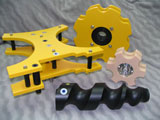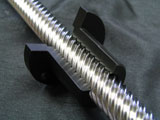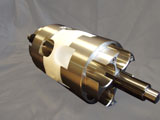 For detailed information on materials and their properties, select from the links below or contact us to discuss your requirements. Specification sheets on all materials can be downloaded from this site.

Materials stocked include:

Stug offers basic shapes and machined parts made from a range of metals including:
Aluminium (2000, 5000, & 6000 series grades)
Brass, bronze and all other non-ferrous metals
Bright mild steels (1020, 1030, 1040, 51214, etc)
High tensile steel (4140, 4340, etc)
Stainless steel (300, 400, 600, etc series)
Tool steels (Hardening service available)


For expertise, precision, quality and service we extend an invitation to you to contact Stug Australia for the solutions you require.

Call 03 9543 5044 or fill in the form below for more information.