Chutes & Hoppers
Stug Australia is able to design and manufacture custom chutes and hoppers of all kinds, made to a high tolerance and precisely to your requirements.

Chutes and hoppers can be fabricated in a range of engineering plastics offering high wear resistance. Materials suitable for use with food, cosmetics and pharmaceuticals are available if this is required.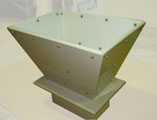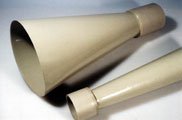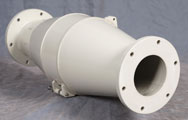 Our team of engineers can assist with material selection and will help you to design your chute or hopper to provide optimum performance in your application.

Our CNC router is able to cut complex angles and shapes with high accuracy and repeatability so whether you need one chute for a specialised application or one hundred, Stug Australia is able to provide you with a high quality product at a competitive price.

For expertise, precision, quality and service we extend an invitation to you to contact Stug Australia for the solutions you require.

Call 03 9543 5044 or fill in the form below for more information.