Feed Gear
Are you tired of change parts that break down, don't fit together and waste your time and money?

Do you want to reduce maintenance costs or re-design a system to suit a new or difficult container?

Stug Australia will build a relationship based on understanding and delivering your feed gear needs. Benefit from:


Huge savings in increased efficiency, quick turnaround and less line stops
Service Reliability and high-quality parts that protect your reputation
You will find a convenient one stop service for the manufacture of feed gear systems including star wheels & guides and all associated componentry. You can be sure that all parts will work together efficiently and add up over time to big savings.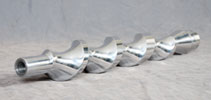 Join many of Australia's leading companies in the food processing, electronics, medical, scientific and packaging equipment industries. Please click for testimonials.

Our team of engineers can assist you with materials selection, to maximise feed gear efficiency and reliability, including Various surface treatments are also available.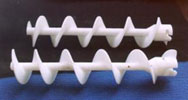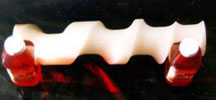 Did you know there is an alternative to costly and time delayed imported parts?

Gain significant savings from Stug's digital reverse engineering capability that will produce parts from your sample with accuracy and repeatability, and can be verified by a report from our coordinate measuring machine.

A CADCAM drawing service produces drawings and CAD files which you can use to compare our pricing. That's how confident we are about our ability and competitiveness!


For expertise, precision, quality and service we extend an invitation to you to contact Stug Australia for the solutions you require.

Call 03 9543 5044 or fill in the form below for more information.