CNC Router
Our CNC router provides accuracy, repeatability and efficiency in manufacture of your high and low volume parts.

When you need a supplier to work with you to achieve your goals of quality, price and delivery, Stug is there with optimal performance, correct materials choice and efficient CNC router methods.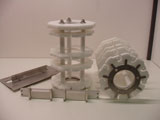 Reliability
Your CNC router job is too important to risk breakdowns caused by low quality materials or poor workmanship. With Stug your reputation is protected with a precision product that will be delivered on time to perform every time.
Over 25 years of trading experience and an expert team of precision engineers.
Quality Accreditation to ISO 9001:2000 and commitment to maintain the highest industry and statutory standards.
A proud reputation of CNC router work for many of Australia's leading companies in the food processing, electronics, medical, scientific and packaging equipment industries, both as new or import replacement components.
Technical Expertise
CNC router with a full vacuum bed and 3000mm x 1800mm capacity
Files can be emailed or parts can be manufactured from a drawing or reverse engineered from your sample.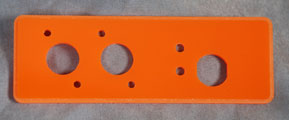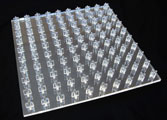 Service
Stug's personal service removes the difficulty of finding the right advice and provides precision CNC solutions that work.
Convenience - At Stug you will find plastic and metal machined parts and plastic fabrication in a one-stop shop that guarantees all separate parts will work together.
Value - a commitment to delivering innovative quality at a competitive price.
Repeat ordering is made exact and easy with a fully maintained database of all completed componentry, plus the facility to work with KANBAN and other ordering systems.
Quicker turnaround time with production spread over two shifts making delivery on large orders stress-free.
Importantly, forward orders of your custom parts can be manufactured in advance and kept as stock, saving you time and money when you need replacements.
For the confidence of high precision CNC router work made exactly to your specifications only Stug delivers quality with cost-effectiveness and a quick turnaround.

For expertise, precision, quality and service we extend an invitation to you to contact Stug Australia for the solutions you require.

Call 03 9543 5044 or fill in the form below for more information.