Ferrous and Non-Ferrous Metals
Stug provides high quality precision machined parts made from a range of metals including:
Aluminium (2000, 5000, & 6000 series grades)
Brass, bronze and all other non-ferrous metals
Bright mild steels (1020, 1030, 1040, 51214, etc)
High tensile steel (4140, 4340, etc)
Stainless steel (300, 400, 600, etc series)
Tool steels (Hardening service available)
We can arrange for a full range of surface treatments including hardening, anodising, plating and coating.






We specialise in coordinating whole assemblies of plastic and metal parts to provide the convenience of dealing with one supplier who understands your needs and can ensure that all parts work together as required. See our case studies to find out how using the right combination of materials and surface treatments has saved our customers time and money.

Stug Australia's team of mechanical engineers can help you to combine metals and plastics for optimum performance within your design parameters.

Stug Australia Pty Ltd combines over 25 years of machining experience with the latest technology to provide quality, accuracy and competitive pricing for both simple and complex parts in low and high volumes.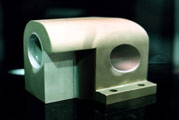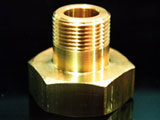 For expertise, precision, quality and service we extend an invitation to you to contact Stug Australia for the solutions you require.

Call 03 9543 5044 or fill in the form below for more information.